sometimes at night i get cripplingly sad.
there are a few explanations for this.
the first is that i have anxiety and depression. so there's that.
the second is that i take antidepressants for anxiety and depression and i take them at night. that means that if i stay up later than usual, it's beginning to wear off, and my seratonin gets sucked up into my brain faster than it should.
here's a quick lesson about how antidepressants work.
when you have depression and anxiety, you have a chemical imbalance in your brain. normally that chemical is seratonin or dopamine or both, and those make you happy. when you have anxiety or depression, those chemicals get sucked up into your brain too fast and they don't float around as long, making you happy.
antidepressants keep the chemicals from being sucked up too quickly so that you can enjoy them for the same length as a person that doesn't have anxiety or depression. this is why they are called SSRI inhibitors, because they literally keep the chemical from being sucked up for a specific amount of time.
YOU LEARNED A THING TODAY!
so sometimes if i stay up too late without taking my medication at nine like i normally do, i get really sad because all my chemicals have been sucked up.
but sometimes i get cripplingly sad at night for no reason.
this happened on friday night.
friday i wrote about being a bitter old woman and i was generally cranky. when i was done posting, i spent a little more time being cranky alone in my room and then i felt it.
crushing sadness.
it's not a sadness that's like, "man i'm just kind of bummed."
it was more like "WOW I DO NOT KNOW WHAT TO DO WITH MYSELF. I JUST WANT TO CRY AND I HAVE NO IDEA WHY. I DO NOT HAVE THE ENERGY TO MOVE. EVERYTHING IN MY LIFE HAS LED UP TO THIS MOMENT AND IT IS TERRIBLE AND I JUST WANT TO SLEEP AND NOT FEEL ANYTHING FOR A LONG TIME."
it was eight thirty. far too early to go to bed.
i was texting the man friend and telling him about this sadness.
me: i'm really sad.
adam: again?
me: yeah.
adam: why does this shit happen at night?
me: I DON'T KNOW BUT I HATE IT.
adam and i had been talking about me being cranky and we'd been talking about dancing.
adam is a very good dancer.
i've never danced with him like, at a party or a wedding or anything. but i have seen him dance.
he's not a good spontaneous dancer. he's a good like... dancer dancer.
in his three years at alma, he's taken a few dancing classes. he's taken highland dancing, which is like, the clogging type thing with kilts and whatever.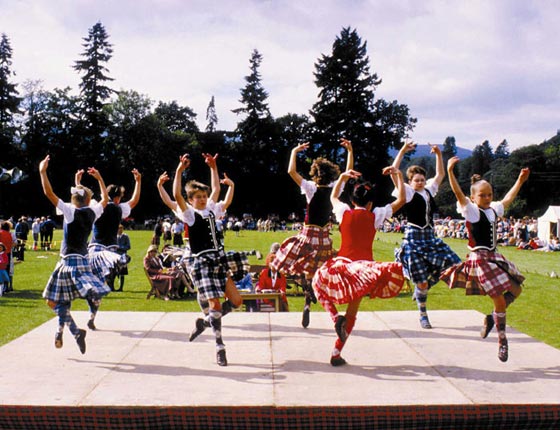 having gone to alma, the most scottish college that's not in scotland, some of my friends will probably be mad that i described highland dancing as "clogging type thing with kilts and whatever".
SORRY, ALMA FRIENDS. ESPECIALLY THE ONES THAT HIGHLAND DANCE.
the choir (adam's in the top one and tours around the world with them) learned of his highland dancing skills and they put him to use. he highland danced with my friend laura, who dances with our kiltie dancers around the world, during a gaelic song my senior year. he also did it without shoes and without tying his hair back.
they danced together at a pub in scotland. i wish i could've been there.
this past year he took more dancing classes. he knows how to ballroom dance and i hope that one day he will teach me.
for someone that works at a ballet school, i cannot dance at all. i can't touch my toes. i am not a fluid mover unless i'm in the water.
i dance when i'm drunk. i also dance sober, but i am resigned to the fact that i turn into the whitest girl alive and i just try not to think about what i look like.
when i was cripplingly sad on friday night and adam and i had been talking about dancing, i remembered something: listening to upbeat music will help brighten your mood.
i thought about two particular songs that i cannot help but dance to when they come on.
the first one is shake it off by taylor swift.
when i was coaching over the winter for my high school, it would come over the sound system and you bet your ass that i would stop what i was doing and dance.
me: dances
kids: coach please stop
me: THIS IS MY JAM
kids: you are embarrassing
me: i literally do not care
me: dances
the other song is a new song like shake it off but it's not nearly as popular. i discovered it on the radio one day and then it showed up in my piyo (pilates yoga) class.
it's ghost by ella henderson.
the ballerinas that i work with take piyo classes. ghost showed up in their routine as well and i was sitting at the front desk dancing to myself and generally getting down until my boss came in.
then i was like,
nope, nothin' to see here, just working real hard.
on friday night, i knew that i needed to listen to something that would make me dance. so i cleared off my bedroom floor, shut off all the lights, and looked for shake it off on spotify.
it wasn't there.
so i searched for ghost.
sure enough, there it was. i turned it into a one song playlist so that it would repeat and i shut my door and turned it up.
and then i started dancing.
do you ever have that feeling that once you start doing something, you can't stop?
that was me.
literally for TWENTY MINUTES i danced alone in my room in nothing but my underwear and bra to this stupid pop song. i hit my hands multiple times on the ceiling fan. i turned my mirror around so that i couldn't see myself flailing around because nobody needed to see me dancing like this.
it was pretty much the best twenty minutes of my life.
dancing makes you warm. especially when you're doing this like, crazy frenzied white girl dance. even though i was wearing nothing but my underpants and a bra, i was sweaty and exhausted. when i finally got myself to stop dancing, which took a lot of will power, i had to take my inhaler and lay on my bed, deep breathe, and let all my sweat dry.
the boob sweat was real.
as soon as i stopped dancing and had laid down, i was sad again. so i kept the song playing and i called adam and we talked on the phone for two hours.
i've decided that i need to have dance parties like this more often. when i move into my apartment, i can have them in the living room with hannah. nobody can judge how bad at dancing we are.
i need to take that time for myself. to feel my body move. to love myself. to listen to bad music and be unable to stop dancing.
it was
glorious.
here's the music video for ghost if you're interested. i've never seen it. i don't like watching music videos.
but i will raise my hands in the air and shout I KEEEEEEP GOING TO THE RIVER TO PRAAAAAAAY with you.