we were eating dinner the other night and my mom says, "well, it looks like you've entered that stage of your life. the wedding stage."
ain't
that
the truth.
my facebook is nothing but wedding pictures. three of my friends just got married on the same DAY.
just about every single weekend so far this summer there have been pictures of weddings that my friends are either attending or are actually participating in.
wedding season is always exciting. i get worked up over what dress i want to wear to a wedding. my cousin is getting married in august and i've been obsessing about what dress i want to wear for like, the past few months.
i still haven't decided, by the way.
you get to dress up and celebrate the next big step with your friends! it's so amazing! it's so happy!
and then, if you're like me, you go home, wipe the makeup off your face, put your feet up, and binge watch grey's anatomy.
i love weddings and i love my friends and i am SO HAPPY that they are taking the next step but i'm also like, HELLA BITTER.
i've posted about this before. the bitter part about watching all of your friends get married. because you get really super bitter.
so then you sit around and you start thinking about the idea of marriage. and you get all excited and happy because MARRIAGE.
and then you think about being forty-five and having a bad sex life and four kids and you're like, ABORT ABORT ABORT.
my biggest question is this: how the HELL do you know when you've found the right person?
i asked my brother this the other day and he says, "you just know." and he winks at me.
and i'm like, "all right, fine, whatever, blah blah blah pretentious douche."
but apparently my brother knew because that MOTHERFUGGER JUST GOT ENGAGED!
when your friends get engaged and most of them live in michigan, you can look at cute pictures and go "omg i'm so happy for you!" and squeal a little bit inside and smile like a big idiot.
when your brother that you LIVE with proposes to his girlfriend and she says yes, it's a bit bigger than that.
i knew that he had been planning on it for a while. he went to detroit to get the ring and he showed me a picture of it. then, when it came in, he showed it to me.
me: ring?
me: ????
me: !!!!!!!!
then i was like, "there is an engagement ring in my house. in my house! across the hall! IN MY BROTHER'S ROOM! AN ENGAGEMENT RING !!!"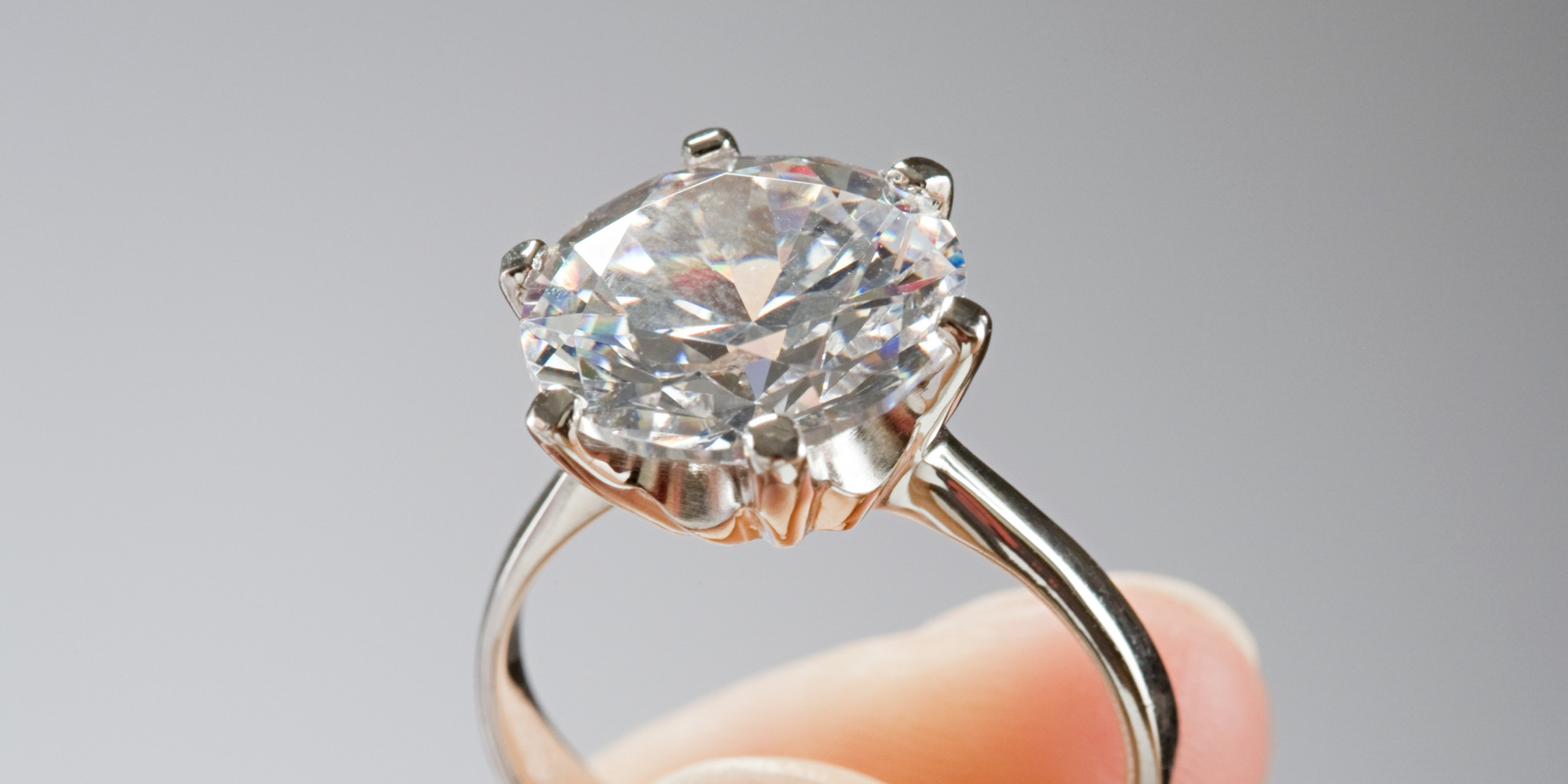 this isn't the ring, by the way.
up to this point, i always thought that i would be getting engaged/married first. i was in a two and a half year relationship (my brother was not in any relationship) and i thought it was going to end in marriage. i realise now that i was very naive about this and i'm very happy that that relationship ended, even though i wasn't at the time. i've been with adam for a year and a half and i felt more with him in four months than i felt with my ex in that entire two and a half years.
on friday, i heard aaron and gracie (his now fiancee!) leaving to the house and i came downstairs for dinner with my parents like, "where are the lovebirds going" and my mom was like "tonight is the night!"
and i was like, "what do you mean tonight is the night? is this some lady and the tramp shit?"
and she was like, "AARON IS PROPOSING TONIGHT!"
and i was like "HOLY HELL IT'S TONIGHT? HOW DID AARON NOT TELL ME IT WAS GONNA BE TONIGHT? WHY DID NOT CONFIDE IN ME? HOLY SHIT IT'S HAPPENING TONIGHT?!"
my brother and i are practically twins. we've lied and said that we were twins and have gotten discounts this way. we look alike, we're about the same height, we did the same sport, we were both in band, and we both had the same summer job at the same place doing the same thing.
look how cute we are circa 2012. twinning it up. this picture lies, though, BECAUSE I AM TALLER THAN HIM.
my brother and i are pretty close. so i was a little bummed that he hadn't told me that tonight was the night.
i ate pizza with my parents and tried not to think about it. then i realised that i really needed to write so i poured myself a gigantic glass of blackberry merlot and attempted to get tipsy enough to write uninhibited.
then he and gracie came back from their dinner. gracie ran up to my room, stuck out her hand to show me the ring that aaron had shown me a few weeks earlier, and i burst into tears.
then she asked me to be a bridesmaid and i was like, CRY CRY CRY SOB SNIFFLE OH MY GOD I'M SO HAPPY.
my mom has gone into planning mode. now that she's planned next year's vacation, she's in her wedding planning prime. my brother has been engaged for less than 48 hours and she's already found about ten venues and has managed to coax gracie into telling her exactly what shade of purple the dresses are going to be.
next up in MY exciting life: i bought a vacuum like an adult. not quite as exciting as getting engaged.
i've said it before, but i love the idea of weddings. the dress, the flowers, the bridesmaids, the music, the dancing, everything. i'm a horrible planner, so hannah is going to plan my wedding for me. i know i want it to be honeybee themed and that's about it.
(NO, DAD, I AM NOT RELEASING HORNETS DURING THE RECEPTION, SO DON'T ASK AGAIN.)
i approached this topic with adam and he says, "well if we get married and you want a honeybee themed wedding, there's really nothing that i can do about it."
i found a pretty wedding dress online and i sent it to him and he says, "eh it's okay."
OKAY? IF I WALK DOWN THE AISLE IN AN EXPENSIVE WHITE DRESS TO MARRY YOU, YOU BETTER CRY.
adam is not a crier. i am. i'll probably cry the whole way up the aisle. hell, i'll cry enough for the both of us.
wedding season gets me incredibly excited about weddings. i keep talking to adam about it and he said two very important things.
1. "you are so excited because it's wedding season."
2. "marriage is the next big milestone for you, so why wouldn't you be excited? but it's not my next big milestone."
things i must remember.
until i get my own engagement and wedding, whether with adam or otherwise, i have another wedding to plan for and to be in.
MY BROTHER'S.